There are plenty of reasons people choose to purchase a storage shed for their backyard, including storing outdoor toys for children, garden storage, or just to free up some space in the garage to make it easier to park inside during the winter months. Once you have decided that you need a shed, your next thought might be how to build a storage shed in MA. Even if you are savvy with tools, you might not have time to build a shed to your exact needs. Check out three reasons you should turn to Chapin Sheds for assembled storage sheds.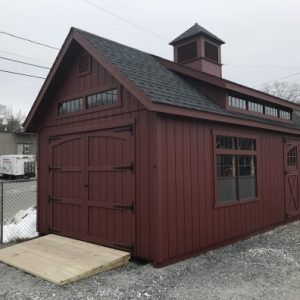 Time
One of the main explanations people do not build their own sheds is that they do not have enough time to complete it. It takes a lot of patience, the right tools, and experience to know how to build a storage shed in MA. Let our experienced team get started right away on building a shed for your backyard.
Customizable
People might want to build their own shed would be because they can customize it the way they want. At Chapin Sheds, you can still tailor a shed to your precise needs, and we will build it for you. We will even transport it to your home or make it on-site, depending on the location.
Buy On-Site
You might not have found the perfect shed for your backyard, but then you haven't shopped at Chapin Sheds. We have a wide array of assembled storage sheds for you to pick from and if you don't see one that interest you, we can build one just for you.
Don't waste your time building a storage shed when you can rely on Chapin Sheds. Call us today at (781) 447-4700 for additional information.