Homeowners are always looking for creative ways to store items around the house and in the garage. Now you can free up some space by placing items in a custom shed from Chapin Sheds in Whitman, MA. Discover three reasons why we are known as the best shed company in Massachusetts below.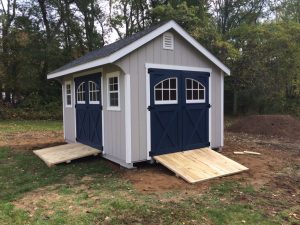 We Put Customers First
From helping you decide the dimensions of your new shed to providing you with different delivery options, we will take care of everything for you. The entire process is seamless and stress-free for our clients because we believe that's how it should be for our customers.
Custom Sheds
By working directly with each customer, we are able to design and create the ideal shed for your particular needs. From picking the color, layout, siding, and trim, you can decide exactly how your shed will look and function for you.
Durable Materials
All of our sheds are made in the United States of America. Our team only uses high-quality materials to build custom storage sheds for our customers.
Enlist help from the best shed company, Chapin Sheds, by calling our office at (781) 447-4700 for additional information. Let's get started today, so you can start enjoying your storage shed sooner.